KOBE BEEF Seminar in TOKYO
2016.03.09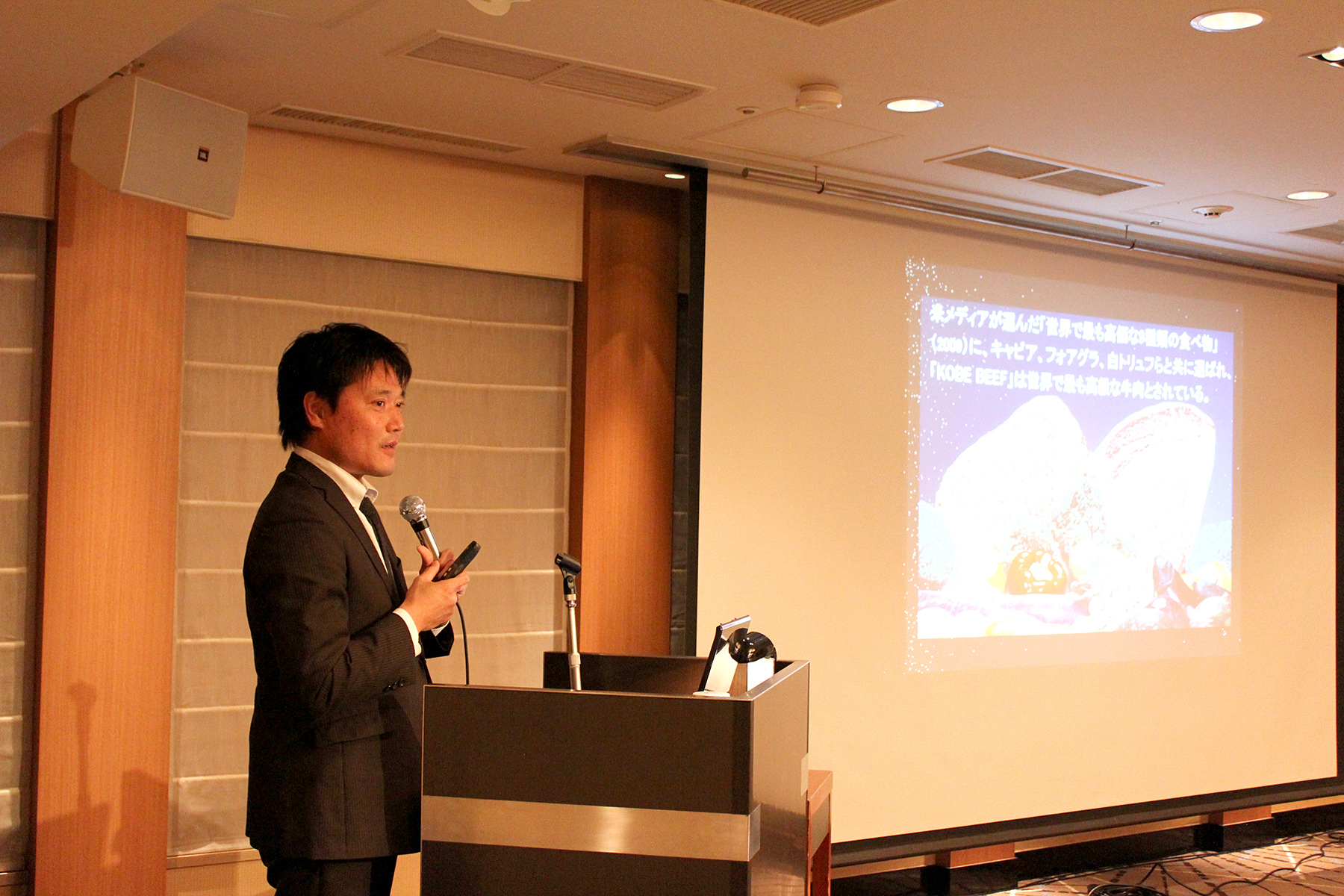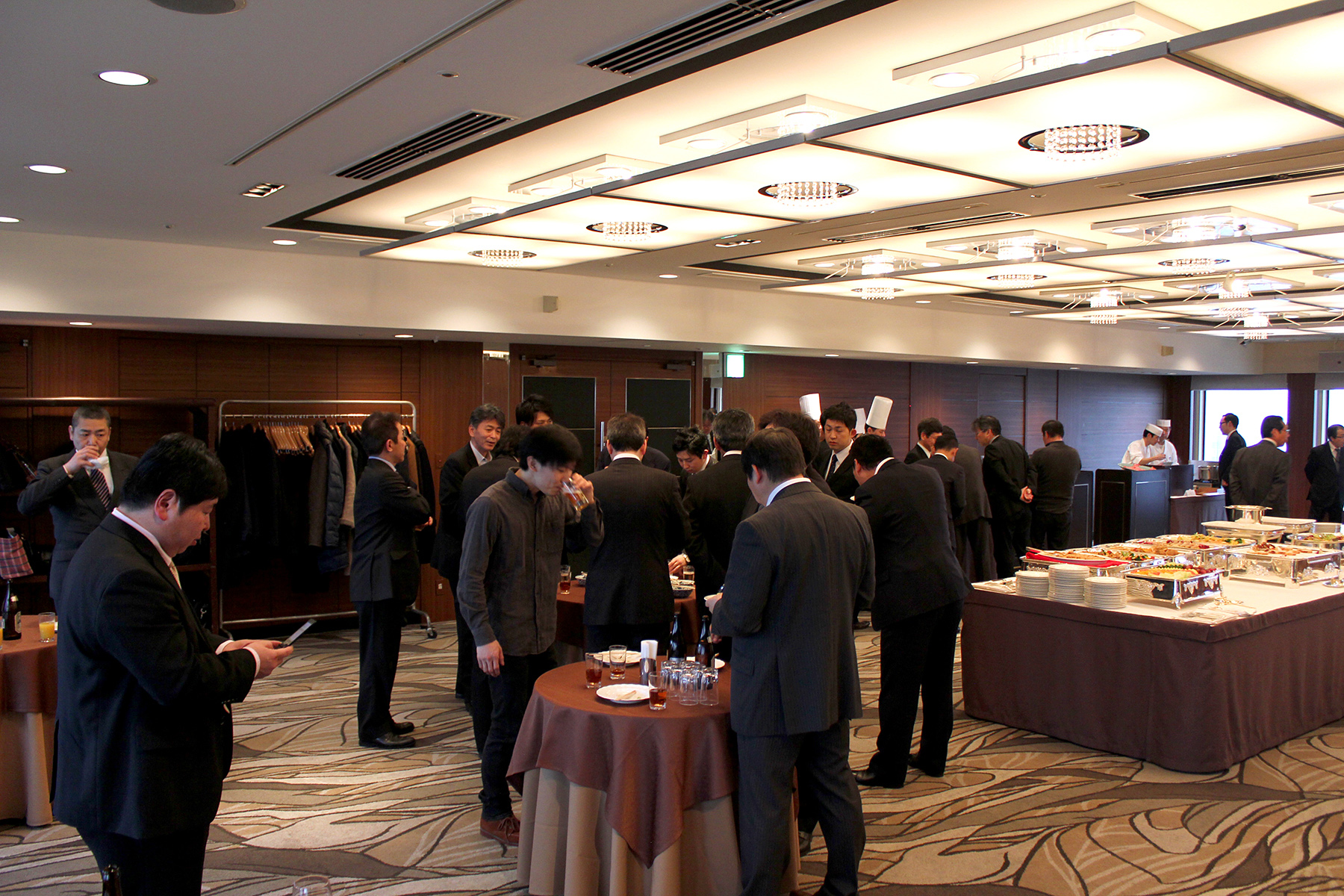 The KOBE BEEF Seminar in Tokyo was held at the Keio Plaza Hotel On March 9th 2016.
Last year, Tajima Beef and Kobe Beef were registered as regional brand products under the Geographical Indication (GI) protection system and granted use of the GI Mark. So, in the first part of the seminar, the Kobe Beef Marketing and Distribution Promotion Association explained the introduction of the new system and mark. The Association will use the GI Mark to help consumers in Japan and abroad identify genuine Kobe Beef and Tajima Beef, as well as to protect producers and to further promote the brand power and quality of the products.
The second half featured a lecture by Eiji Iwamoto of the Hyogo Prefectural Technology Center for Agriculture, Forestry and Fisheries on what makes Kobe Beef delicious. He explained, in plain words, the factors that support Kobe Beef's quality. This includes Hyogo Prefecture's unique system of ensuring that the breed of Tajima cattle is closed to bloodlines outside the prefecture, as well as high-level technology and rigorous management system.
At the party after the seminar, participants enjoyed lively conversation while steak, shabu-shabu, and other Kobe Beef dishes were served.