Kobe Beef and Tajima Beef obtain Geographic Indication (GI) certification
2015.12.22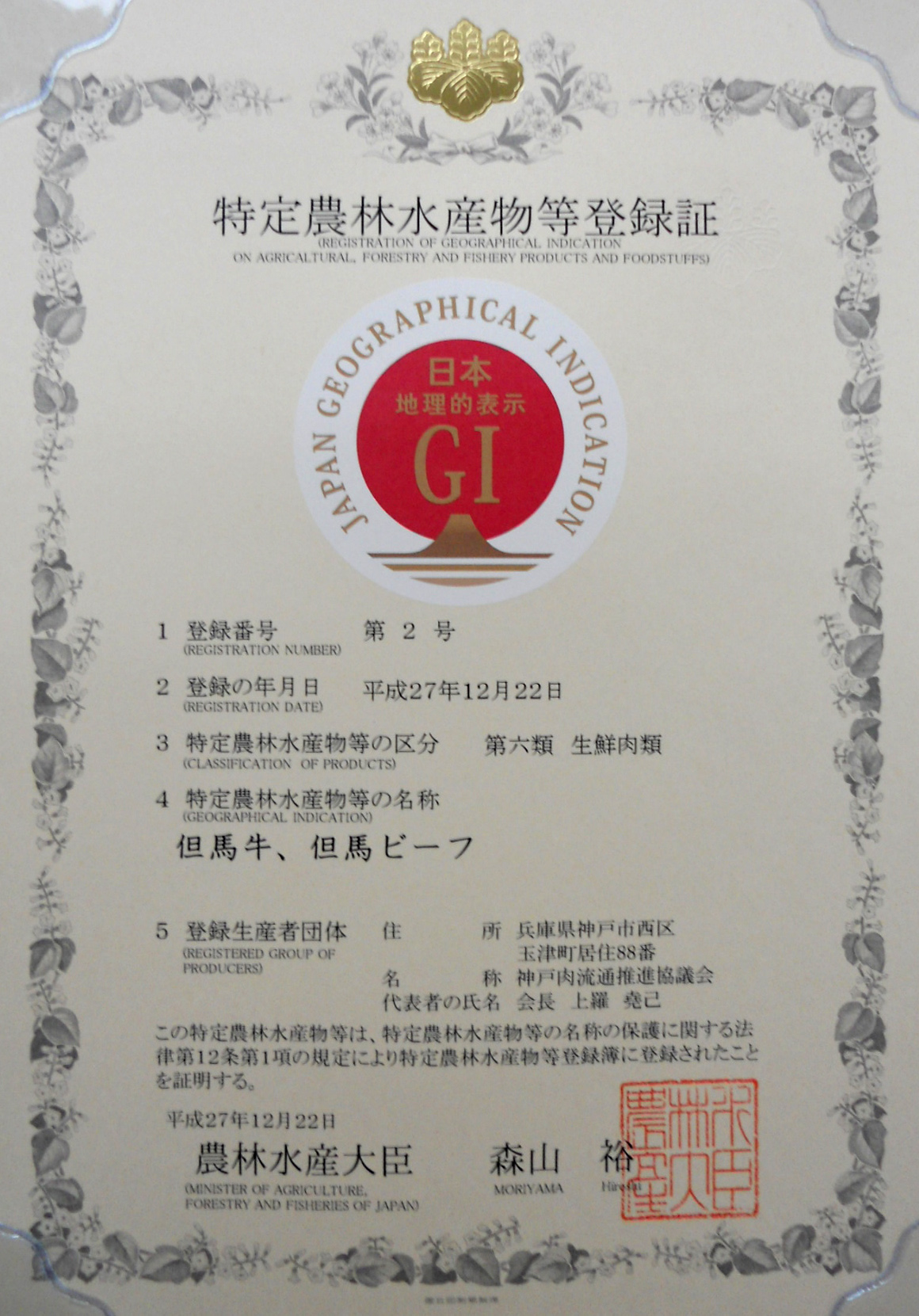 Kobe Beef and Tajima Beef were among the first group of regional brand products to be registered under the Geographical Indication protection system on December 22nd, 2015. A ceremony was held on the same day at the Ministry of Agriculture, Forestry, and Fisheries, to present the registration certificates.
At the opening of the ceremony, Agriculture, Forestry, and Fisheries Minister Hiroshi Moriyama encouraged producers to use the registration as motivation to actively venture into the overseas market and play a part in Japan's aggressive agricultural policy.
As a result of lottery, Tajima Beef was registered under registration number 2, and Kobe Beef under registration number 3.
The Geographical Indication protection system provides for the government to guarantee the quality of regional agricultural products and exercise control over illicit use of GI.
The Association will hold a briefing session for Designated Registration Stores, producers and other concerned parties regarding the GI registration. We will inform the date for the session later.
With the GI registration, we will engage in further efforts to enhance the brand strength of Kobe Beef and Tajima Beef.