The Association designates the Prince's Palace of Monaco as a special member
2015.09.02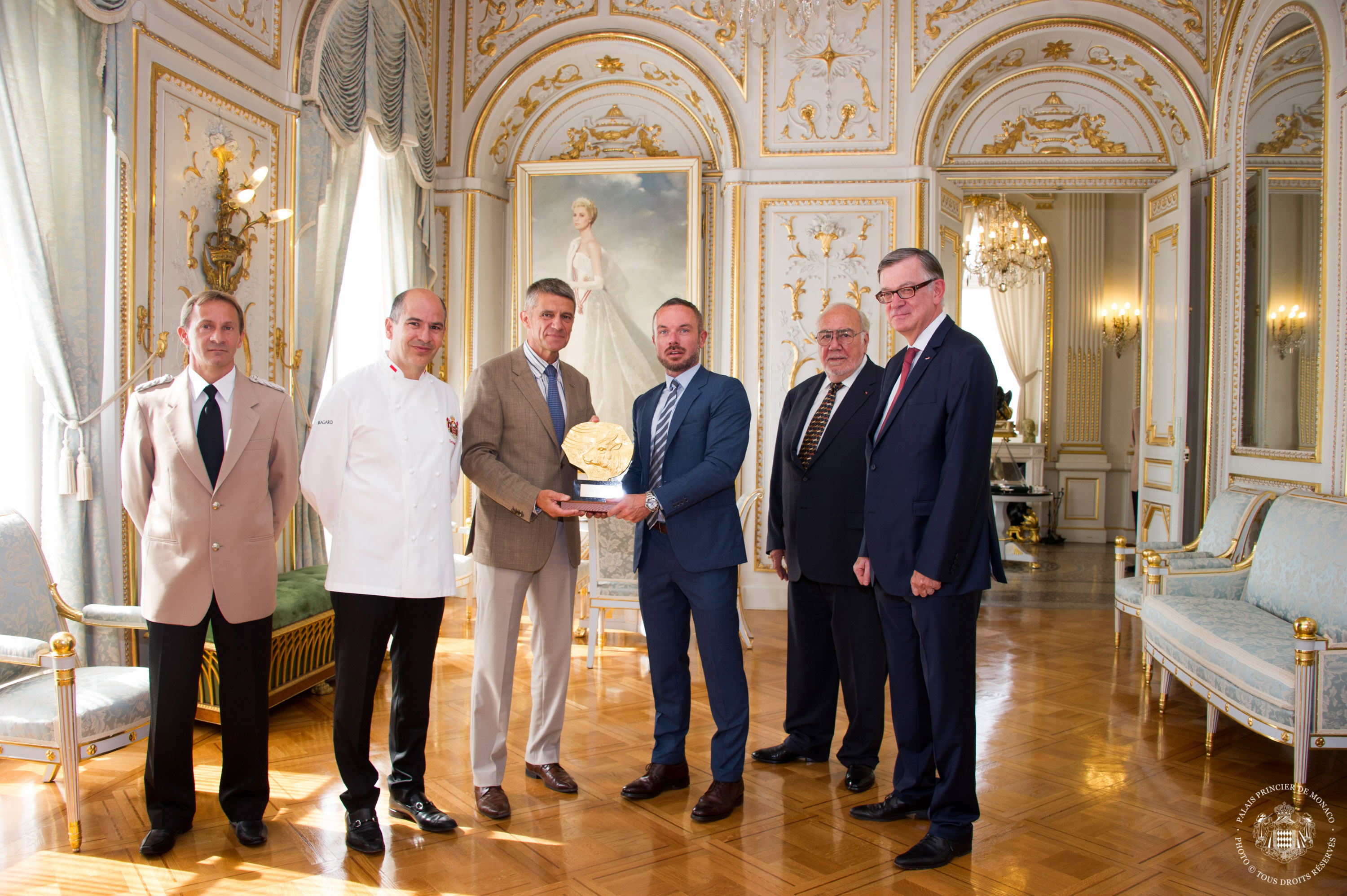 The Association has designated the Prince's Palace of Monaco as a special member. From now on, Kobe Beef will be served in the palace at banquets and other occasions.
A ceremony to commemorate the designation was held on September 3rd in the palace's Mirror Gallery. The Association presented the palace with a certification bronze statuette.
The designation marks a new step forward in enriching our insights into the food tradition and culture of Japan and Monaco and having more people around the world enjoy Kobe Beef.